Venue & Hospitality
Hotel Services & Amenities
Audio/Visual Equipment Rental.
Business Center.
Business Phone Service.
Complimentary Printing Service.
Express Mail.
Fax.
Meeting Rooms.
Office Rental.
Photo Copying Service.
Secretarial Service.
Telex.
Typewriter.
Video Conference.
Video Messaging.
Video Phone.
ATM.
Baggage Storage.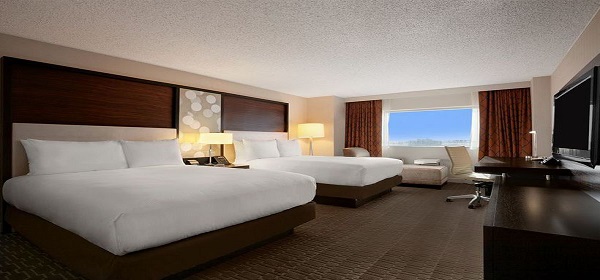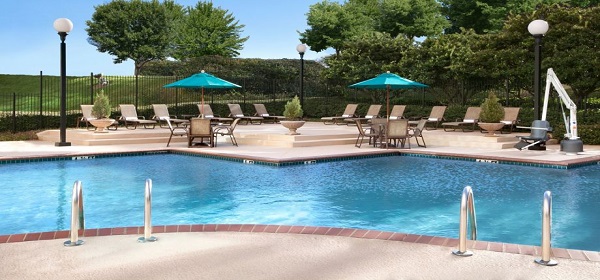 Transportation
From: Hartsfield Jackson International Airport
To : Hilton Atlanta Airport
DIRECTIONS
Depart Terminal Pkwy toward S Terminal Pkwy (0.7 mi.)
Road name changes to N Terminal Pkwy (0.1 mi.)
Bear left toward N Terminal Pkwy (0.4 mi.)
Bear left onto N Terminal Pkwy (0.5 mi.)
Take ramp right for I-85 North toward Atlanta (0.8 mi.)
At exit 73A take ramp right for Virginia Ave East toward AirCargo (0.2 mi.)
Bear right onto Virginia Ave (0.3 mi.)
Arrive at Virginia Ave on the left (0.0 mi.)
Distance from Hotel: 3.1 mi.
Travel Time: 6 minutes.
About City
Atlanta is the capital of and the most populous city in the U.S. state of Georgia. And with a 2013 estimated population of 447,841. Atlanta is ninth largest metropolitan area in the United States. Atlanta is considered as a world city and with a gross domestic product of $270 billion. More than 30 colleges and universities located in the city, Atlanta is considered a centre for higher education. Atlanta is also home to nationally renowned private colleges and universities. Atlanta's economy ranks 15th among world cities and sixth in the nation.
Atlanta has an extremely large number of public and private colleges/universities. There are more than eight community colleges offering associate's degrees in Biochemistry, Molecular biology and related fields. The city also has approximately a dozen accredited four-year colleges/universities with bachelors and master's degree programs in Biochemistry, chemistry and other natural sciences.